A look at the Importance of Hydration from Prevention to Treatment's Effects
As we start to enjoy the splendor of fall, we also recognize October as being Breast Cancer Awareness Month. Breast cancer is a cancer that forms in the cells of the breasts. Except for skin cancer, breast cancer is the most common cancer in women in the United States. Deaths from breast cancer have declined over time, but breast cancer remains the second leading cause of cancer death among women overall and the leading cause of cancer death among Hispanic women. Each year in the United States, about 264,000 cases of breast cancer are diagnosed in women and about 2,400 in men. About 42,000 women and 500 men in the U.S. die each year from breast cancer.
By Kelly Halderman – Weo's Chief Health Officer.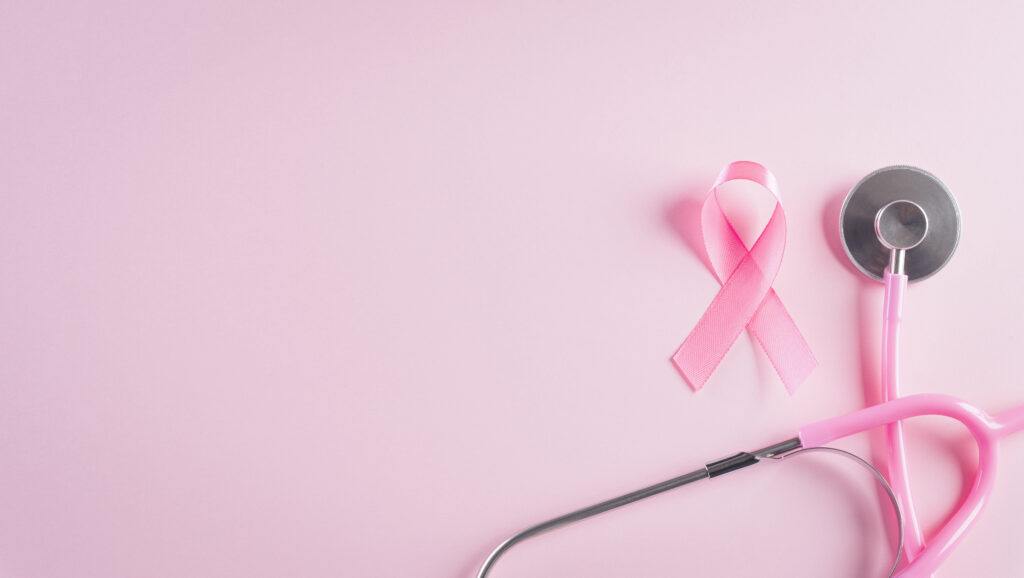 Symptoms of breast cancer can include a lump in the breast, bloody discharge from the nipple, and changes in the shape or texture of the nipple or breast. Treatment for breast cancer depends on the stage of the cancer. It may consist of chemotherapy, radiation, and surgery. During treatment it is imperative that a person be in the best state of overall health that they can be – optimizing nutrition and hydration status to ensure a better response and outcome to therapy.

Does the treatment for breast cancer cause dehydration?
Staying hydrated is very important while you're receiving breast cancer treatment. Dehydration is a condition that happens when your body loses more fluid than you take in. Some chemotherapy drugs can even cause dehydration. Other treatment side effects, such as vomiting and diarrhea, can also cause you to become dehydrated. When a person is hypohydrated every cell in the body is negatively affected, which can cause tissues and even entire organs to function abnormally. Therefore, it is important to be cognizant of the clues your body may be giving you if you are in need of extra hydration.
The symptoms of mild dehydration are:
Try mouth

Fatigue or sleepiness

Feeling thirsty

Decreased urine output

Dark colored urine

Headache

Dizziness
Is dehydration a risk factor for developing breast cancer?
There are many risk factors and protective factors for breast cancer. They include lifestyle, diet, reproduction, among others. The answer is not exactly clear as to whether or not proper hydration correlates with a risk reduction or if dehydration is a risk factor for breast cancer exposure. There is scientific research demonstrating an increased risk for colon cancer linked with low water intake. Yet again, the correlation between water consumption and breast cancer has been minimally studied.
Because of this lack of research a recent study investigated the association between water, fluid consumption and the occurrence of breast cancer. In this retrospective case–control study in the Shaare Zedek Medical Center, Jerusalem, 206 women aged 25–65 years (106 with newly diagnosed breast cancer, and 100 controls) were administered food frequency questionnaire (FFQ), consumption of water, foods, and beverages, lifestyle, and other risk and protective factors were recorded. The study concluded that women with breast cancer consumed 20.2% less water and 14% less total fluids than controls. Although many more studies are needed to support this finding, it suggests that being dehydrated may be an underappreciated and recognized risk factor for the development of breast cancer.

References:
https://www.ucsfhealth.org/education/breast-cancer-self-care-and-recovery-hydration#:~:text=Drinking%20enough%20water%20is%20essential,glasses%20of%20water%20each%20day

.

Keren Y, Magnezi R, Carmon M, Amitai Y. Investigation of the Association between Drinking Water Habits and the Occurrence of Women Breast Cancer. Int J Environ Res Public Health. 2020 Oct 21;17(20):7692. doi: 10.3390/ijerph17207692. PMID: 33096853;

PMCID: PMC7589878.

*

https://www.cancer.org/

American Cancer Society