The Weo Foundation is pleased to announce that Adria Greenhauff has joined our team as Board Advisor. In her new role, she will help connect the Miami-Dade community with opportunities to support our nonprofit mission to lead the forward thinking water research and education that is vital to our health.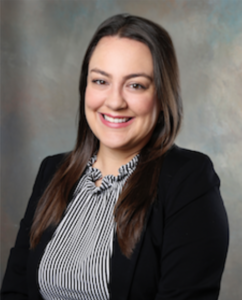 Adria brings over 12 years of nonprofit marketing and strategic communication experience. She currently serves as Director of Foundations relations for the Frost Museum, working collaboratively with team members across the organization to raise funds that support the museum's operational, educational and conservation priorities. "Science and education have the power to change lives and communities, says Adria. "I'm excited to embark on this journey with the Weo Foundation and feel honored to work with a team that shares a passion for inspiring positive change and empowering future generations". Before joining Frost Science, Greenhauff served as a grant writer for Miami Dade College Foundation, helping secure critical funding to support educational programs and student scholarships during her tenure there. Greenhauff has also held marketing roles at Miami City Ballet, developing digital fundraising campaigns during its milestone 30th anniversary season, and AB&A Advertising, spearheading content development for Nicklaus Children's Hospital and Nicklaus Children's Hospital Foundation.
"Adria's significant fundraising experience combined with her involvement in cultivating community relationship in our focused areas of science education, research and health will be wonderful additions to the Weo Foundation's team and the community of students, educators and researchers we serve", says President Sandra Freidman. "We're thrilled to have her join the team!"
Greenhauff received a Bachelor of Arts in Liberal Studies with a concentration in media and communications from Florida International University.