Miami, Florida – January 10th, 2022 – The Weo Foundation, a newly created nonprofit organization that funds and promotes water research and education, has announced a new grant program set to support nine Title 1-designated schools around Miami. 
The Miami-based nonprofit is dedicated to generating local impact through health education and water science with initiatives that fit the national effort toward expanding STE(A)M education–starting in their own backyard. After a successful crowd-sourcing campaign conducted over 2021, The Weo Foundation garnered $11,400 in seed funding for their first impact initiative in partnership with Miami-Dade County Public Schools and The Foundation for New Education Initiatives.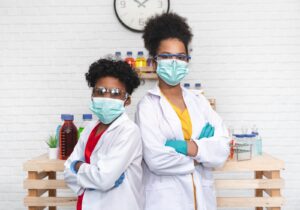 These grant funds mark the launch of the Weo Foundation's impact program to help develop high standards in water science-related educational activities–such as field trips, science labs, or competition materials–within the M-DCPS STE(A)M framework and is aimed toward elevating opportunities for those schools with a Title 1 designation in the M-DCPS pool. "Title 1 schools– located in underprivileged communities–are often overlooked when it comes to funding materials for additional educational programs within the STE(A)M effort," comments Cristian Carranza, Division of Academics Director at M-DCPS. "The selected beneficiary schools earned the highest marks in STEM (Silver or Gold designated). This is a big step toward further opportunities to discover and learn rigorous academic concepts around water science."
The Foundation for New Education Initiatives will oversee transferring grants of $1,200 to each school and will be used between January 2022 and June 2023. With a priority on grades 3 – 5, the nine Title 1 schools to receive financial support from the grant initiative will be: Lake Stevens Elementary School (PK-5th), Lakeview Elementary School (PK-5th), Biscayne Beach Elementary School (PK-5th), North Hialeah Elementary School (PK-5th), Kensington Park Elementary School (PK-5th), Tropical Elementary School (PK-5th), Gloria Floyd Elementary School (PK-5th), Wesley Matthews Elementary School (PK-5th), and Dr. William A. Chapman Elementary School (PK-5th).
The Weo Foundation's Director, Sandra Freidman, adds: "We believe optimal health begins with the essential molecule of life that is needed by every living thing. We are on a mission to educate students on water science with a focus on the benefits that water consumption has on plants, animals, and overall human health. We are excited to partner with Miami-Dade County Public Schools and the Foundation for New Education Initiatives to make a long-lasting impact on the local Miami community!"
///////////////////////////////////////////////////////////////////////
About the Weo Foundation
Weo Foundation is leading the forward-thinking water research and education that is vital to our health.
We believe health is more than hydration. It's ensuring healthful water sustains the plants and animals we eat. It's understanding the origin, properties and unique benefits of the water we use daily. In partnership with scientists, educators and parents, we're changing the narrative around water to make sure every drop counts. To learn more and donate: www.we-o.org/weo-foundation-donation-and-support/ Follow us on Linkedin, Twitter @Weo_Foundation, on Instagram @weo_foundation and on Facebook @WeoFoundation.
About M-DCPS
Miami-Dade County Public Schools (M-DCPS), an A-rated district, is the nation's fourth largest school system with nearly 400 schools and a diverse enrollment of more than 350,000 students from over 160 countries. Our ongoing tradition of groundbreaking achievement has earned top recognition at the national and international levels. M-DCPS also recently reached a landmark graduation rate of 90.1 percent. For the most up-to-date information, please download the Dadeschools mobile app to your iPhone or Android device. Follow us on Twitter @mdcps and @miamisup, on Instagram @miamischools and @miamisup, and on Facebook at MiamiSchools and AlbertoCarvalho.
About the Foundation for New Education Initiatives
The Foundation for New Education Initiatives, Inc. seeks to enhance student achievement and community engagement in support of The Parent Academy and other educational initiatives of Miami-Dade County Public Schools. Public education is a public/private enterprise. It can succeed only with involvement and resources from all sectors of the economy and all segments of society. Learn more on www.giveourstudentstheworld.org.